Featured Brands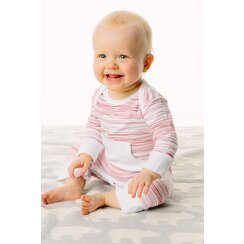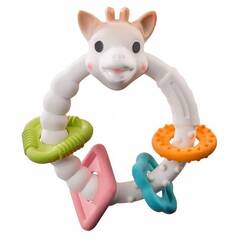 Artiwood

We're proud to offer Artiwood products in our baby gift box range. Established in 1999, Artiwood is a proudly Australian owned and operated business supplying safe and eco-friendly toys using sustainable, recycled or organic materials which are great for babies, parents and the planet!


Beatrix Potter Peter Rabbit

We're delighted to include this global brand with timeless appeal in our product range. Beginning with the Beatrix Potter 'Tale of Peter Rabbit' book first published in 1902, the World of Beatrix Potter now includes classic plush and nursery toys which are adored by babies the world over.


Emotion & Kids

Emotion & Kids are a wonderful inclusion in our product offering. Based out of Victoria, Australia they're a premium supplier of fabulous baby products. We love their clothing range as they feature oh-so-cute designs and are very high in quality even after going through the washing machine! They are a family operated business and their focus on quality makes them a great fit for Baby Delights.


Gaia Skin Naturals

Gaia Skin Naturals products are an essential component of our baby Bath Time Fun range. Located in Victoria, Australia, Gaia Skin Naturals supplies beautiful baby skin care products which are perfect for bath time. Each of the products are gentle and effective and contain pure, natural and organic ingredients - formulated especially for babies' delicate skin.


Jiggle & Giggle by Pilbeam

The fun and colourful designs of Jiggle & Giggle's baby bath towels and face washers appealed to Baby Delights from the beginning. In addition to the high quality of the products, we love the feel of the soft cotton and simply have to have them in our Bath Time Fun baby gift boxes.


Living Textiles

Established in 1963, the Living Textiles company is an Australian, family owned business that produces premium baby bedding and decor designed in Australia. They're devoted to quality with a strong focus on sourcing only the highest quality materials for precious little customers. We enjoy including Living Textiles products in our baby gift boxes and always find new, cute pieces to add to our range.


Playgro

From humble beginnings in Melbourne Australia to becoming an international business, Playgro supplies much loved infant toys with a focus on innovation and quality. 100% of Playgro toys are tested to worldwide standards and are non toxic, phthalate free, lead free and BPA free. These lovely infant toys make an appearance in our baby Bath Time Fun range and we're confident that your little ones will love playing with them.